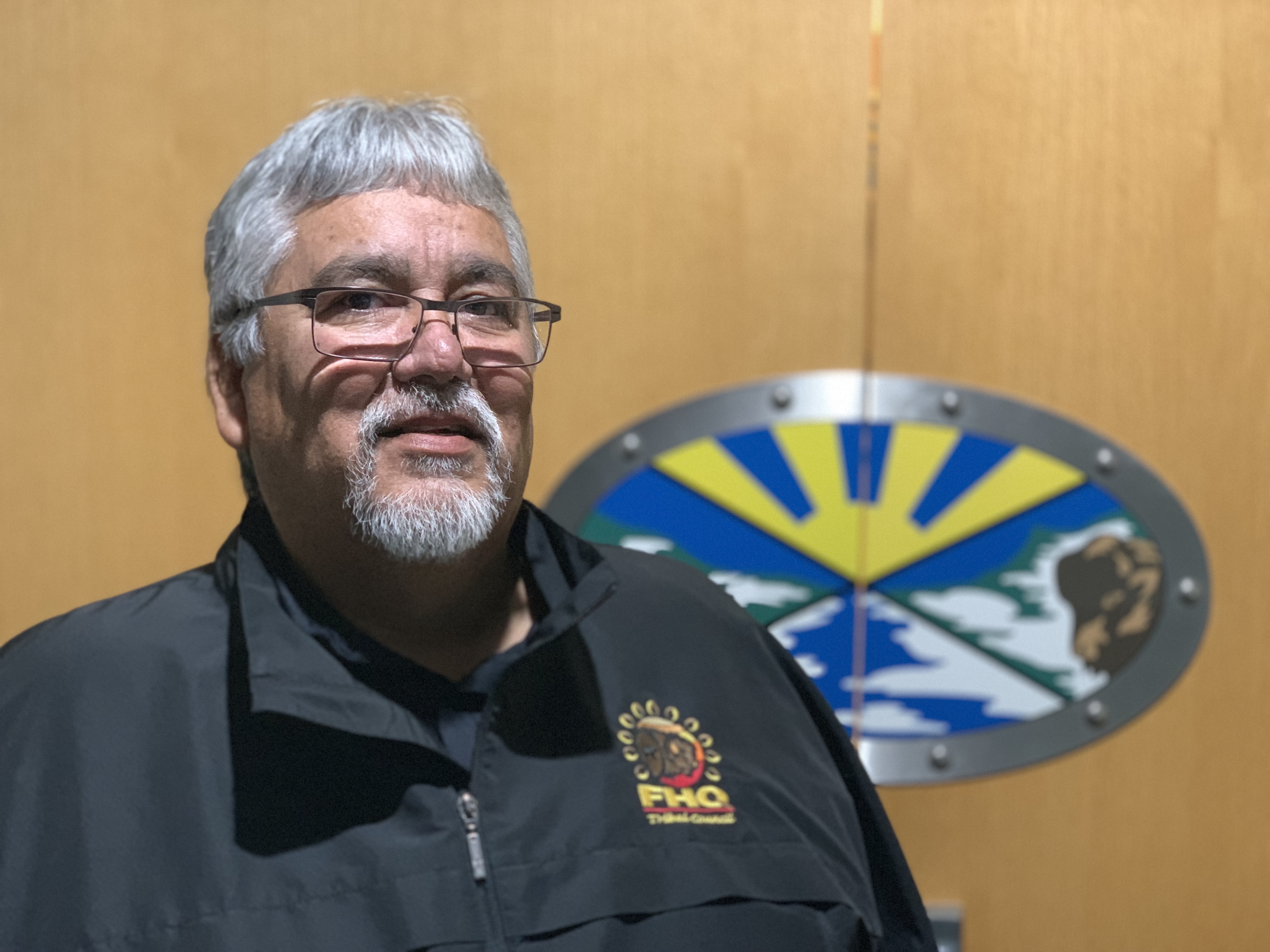 MEDIA RELEASE
FILE HILLS QU'APPELLE TRIBAL COUNCIL
FOR IMMEDIATE RELEASE:  September 10,2019
Deon Hassler to receive 2019 National First Nations Water Leadership Award
(Treaty 4 Territory, SK)– Indigenous Services Canada announced this year's recipient of the National First Nations Water Leadership Award; Deon Hassler, Circuit Rider Technician for File Hills Qu'Appelle Tribal Council (FHQTC).
The National First Nations Water Leadership Award was created by Indigenous Services Canada in March 2018 to recognize and honour Indigenous people or organizations that have demonstrated leadership and outstanding dedication to the advancement of clean and safe drinking water in Indigenous communities.
This year's recipient Deon Hassler comes from the Carry-The-Kettle Nakoda Nation, is a decorated Military Veteran, former water plant operator, and Circuit Rider Technician and Trainer for FHQTC.
"Water operators are essential to ensuring First Nations communities have access to safe, clean and reliable drinking water.

Water operators work long hours, often with little recognition, to watch over their community's water supply. It is the hard work and dedication of people like Deon that is vital in helping us achieve our goal of lifting all long-term drinking water advisories by 2021. Their work has been integral in the 87 successful lifts to date and is a key factor in the progress on the remaining 56 LTDWAs.

Thank you Deon, and congratulations for winning the National First Nations Water Leadership Award."
The Honourable Seamus O'Regan, P.C., M.P.
Minister of Indigenous Services
"Ensuring the health and safety of a community's water supply is a role I take very seriously, both as a Circuit Rider Trainer and a former water treatment plant operator. I am fortunate to be in a position where I can now share my years of experience and knowledge, to help train, mentor, guide, and assist new and future operators and leaders in the ongoing care, maintenance, and operation of this critical piece of community infrastructure." 
Deon Hassler 
Circuit Rider Trainer and recipient of the 2019 National First Nations Water Leadership Award
Circuit Rider Technicians and Trainers with FHQTC assist Water Plant Operators in our Member Nations to operate, monitor, and maintain drinking water and wastewater systems. Circuit Rider's and Trainer's also assist operators in achieving and maintaining certification, something Hassler has been passionate about for several years. Further to Deon's work in training, he also formed the First Nations Water Association, an organization of First Nations water plant operators, technicians, circuit riders, and trainers.
For more information, please contact; Deon Hassler at FHQTC @ 306 332-8200 or deon.hassler@fhqtc.com
The membership of the File Hills Qu'Appelle Tribal Council are 11 First Nations within the Treaty 4 territory, and it is a strong, vibrant organization evolving to assist, enhance and promote First Nations entities and its people, based on the spirit and intent of our Treaties.