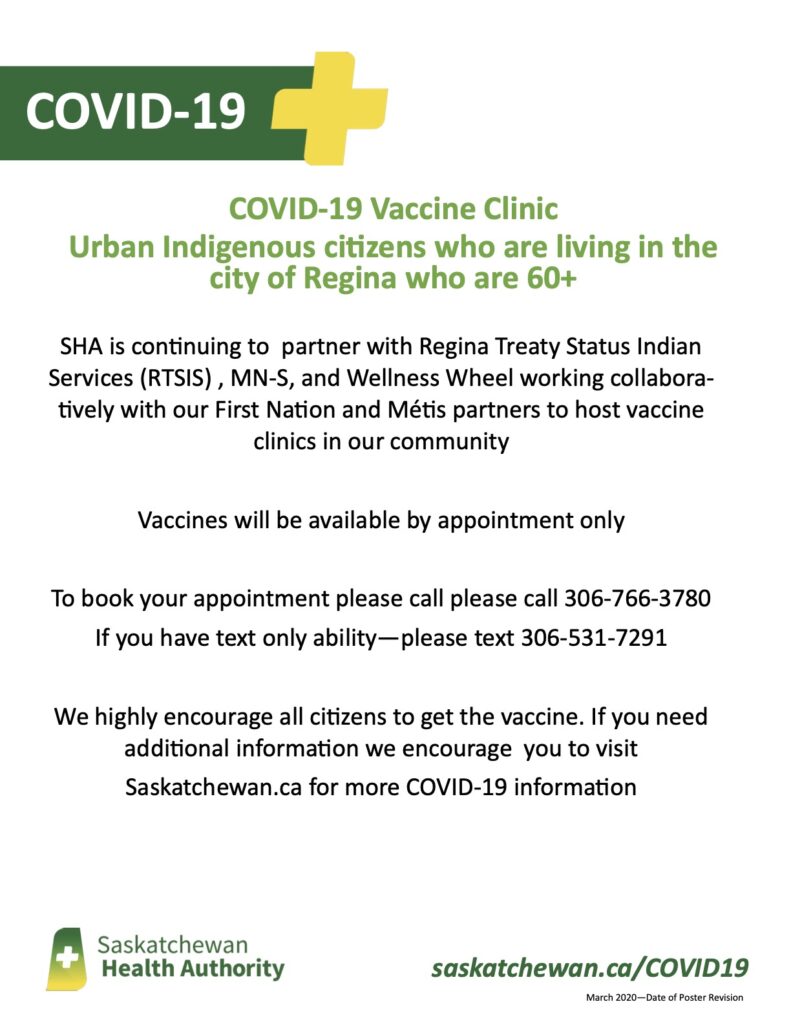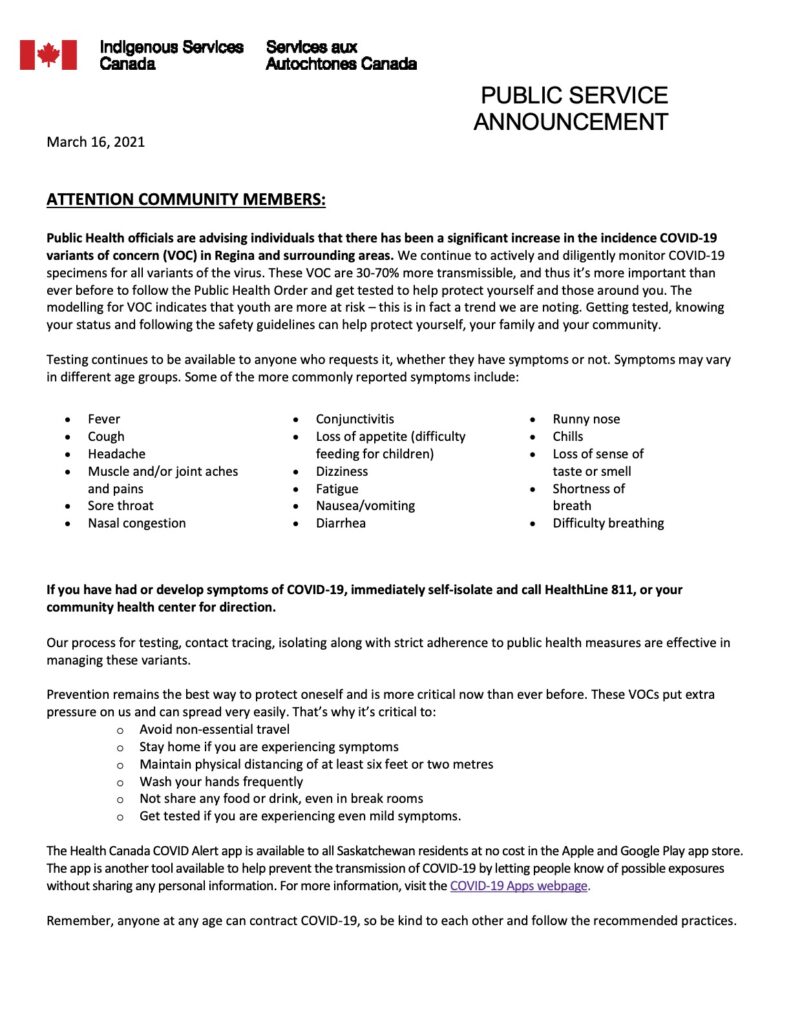 The File Hills Qu'Appelle Tribal Council recognizes the current environment of COVID-19 pandemic that is now within the Saskatchewan borders is concerning for many.
We must remember, the immediate actions by many to unite in our efforts to mitigate the health impact to ourselves, our families, our work environments and member First Nations, will make a difference. We encourage every individual to do their part to learn how they can mitigate the spread of the virus. There are many reliable resources out there to maintain current up to date information—one is the Government of Saskatchewan's site www.saskatchewan.ca/coronavirus
If you are experiencing symptoms, please use the Government of Saskatchewan's Self-Assessment Tool and call 811 for further direction.
Saskatchewan Re-Opening Plan – Government of Saskatchewan LINK – PDF Plan Download
Though the Government of Saskatchewan has introduced a "Re-Open Saskatchewan Plan", we strongly encourage everyone to maintain social distancing practices, firm & disciplined preventative measures, as well as regular cleaning/disinfecting. This will help mitigate the transmission of the COVID-19 virus.
FHQTC ANNOUNCEMENTS
We take the health and safety of our people very seriously and have implemented extra precautionary measures to prevent the spread of the COVID-19 virus. We apologize for any inconvenience this may have caused and thank you for your continued patience and understanding.
As COVID-19 infection numbers rapidly rise all around the world, we have a special message in Dakota, Nakoda, Cree/nehiyawewin, and Saulteaux/Anishinaabemowin from our Language Keepers; Wayne Goodwill, Theresa O'Watch, Doreen Oakes, and Denise Kennedy.
COVID-19 INFO